The way to outer and inner beauty
Ayurveda Oasis Alpin Juwel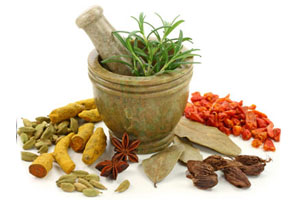 The traditional Indian art of healing "Ayurveda" sees the human being as a unit of body, mind and soul and puts all aspects of life together.
The Wellness Hotel Alpin Juwel specializes in authentic Ayurveda therapies a long time already. Our therapist Mandjula from Sri Lanka is working here since almost 10 years. He is managing the daily Yoga training in the morning and offers treatments of special Ayurveda massages.
It is very important to be able to get special individual treatments to enjoy wellness the right way. Whole body massages, special muscle and joint massages, relaxing and stimulating massages, treatments after injuries or massages just to relax will fulfill all your bodily relaxation needs
There are 3 different energies in the human life:
Vata
Pitta
Kapha



Bring all this 3 energies into tune and you will stay beautiful, healthy and fit. You will relax like you never relaxed before while Mandjula performs the right massage for you. He will also counsel you on small things that you can integrate into your daily life to be more relaxed.
Our advice: ask for a special consulting by Mandjula to be able to figure out what your body really needs. Make an appointment at the front desk and we will put together an individual package.